Veitur Utilities operates thirteen district heating systems. The largest one is in the capital area, five are in West Iceland, and seven in South Iceland. These utilities provide space heating and hot water services to 2/3 of the country's population. In 2021, Veitur Utilities' production in low-temperature geothermal fields in the capital area and most distribution areas in South and West Iceland were in accordance with the company's policy and objectives, and the statutory and regulatory framework.
The Capital area
During summer 2021, hot water from geothermal power plants was temporarily supplied to the entire capital area. Consequently, the production in the low-temperature fields at Reykir, Reykjahlíð, Laugarnes and Elliðaárdalur, was eased, leading to increased winter reserves in those areas.
This practice will be continued make better use of the heat produced in the power plants. Efforts are ongoing to further increase the share of district heating water from the power plants in the Hengill area. In 2021, it was about 60% of total production and has never been higher. Pumps in high performance wells in the low-temperature areas will also be enlarged in the coming months to increase the maximum production capacity. A comprehensive review is ongoing for future plans of the district heating systems in the Capital area in order to meet predicted future demand.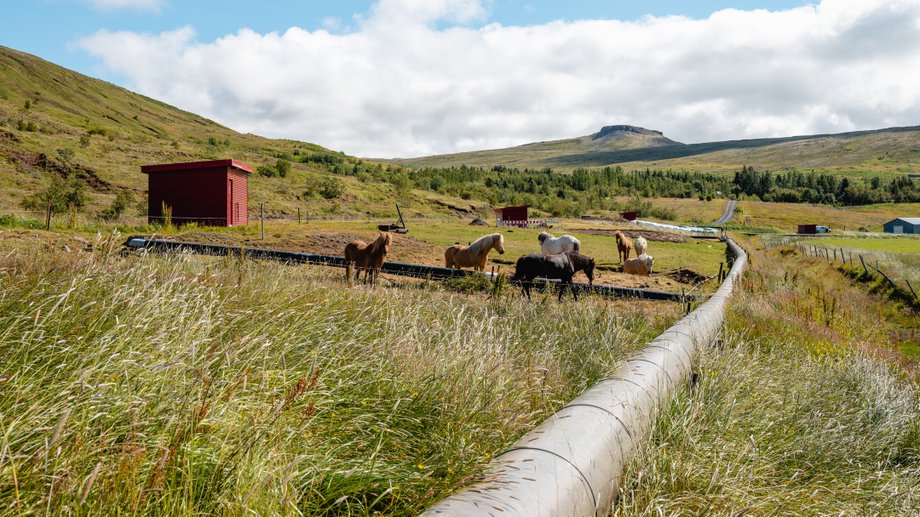 West Iceland
The situation in the low-temperature district heating areas in Western Iceland is generally good. Although increased demand at Akranes and Borgarfjörður district heating has exhausted all extra capacity in the system. A new production well at Hellur in Bæjarsveit will soon be drilled to provide additional power to improve the situation.
South Iceland
In South Iceland, production capacity increased in Grímsnes, Ölfus and Þorlákshafnarveita. The addition of well ÖN-30 to the system later this year will further increase production capacity in Grímsnesveita. When completed the area's production capacity will triple from previous levels. In Hveragerði, Austurveita district heating system will be connected to the local system which will increase the production capacity in both areas.
More hot water is needed for Rangárveita district heating. This summer, the pumping capacity will be increased with a new ESP at Laugaland. Further projects are being prepared in accordance with the future plan review carried out last year.